Marine Approved Extinguishers
.
In addition to CE, BSEN3, Kitemark and Stichting Milleukeur approvals - We are pleased to confirm that almost all the extinguishers we stock have achieved M.E.D (ships wheel) marine approval. Over 90% of the range of extinguishers are now M.E.D approved.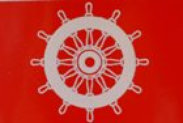 Any comments regarding this site? Please e-mail dale@lhcfp.co.uk
Kent ~ Sussex ~ Surrey ~ MED Fire Extinguishers ~ Ships Wheel
London And Home Counties Fire Protection
Fire Extinguishers Kent Sussex Surrey
Quality Marine Fire Extinguishers At Competitive Prices.




What is The Marine Equipment Directive
C

ouncil Directive 96/98/EC?

The Marine Equipment Directive (MED) was originally adopted by the EU in 1996 and the UK implemented the MED through the Merchant Shipping (Marine Equipment) Regulations 1999 and the Merchant Shipping (Marine Equipment) (Amendment) Regulations 2009. The Directive covers certain statutory equipment carried and used on ships registered under the flags of the European Union member states, which are required to meet the international conventions such as SOLAS and MARPO

The principle aim of the MED is to ensure that equipment meets a common standard of safety and performance acceptable to each member state through the harmonisation of their approval requirements. The conformity assessment procedure under Directive 96/98/EC (MED) confirms that the equipment has been type tested and approved, which authorises the manufacturer to affix the mark of conformity (wheelmark) to the equipment.

Approval to this directive involves tests that ensure that the equipment will be able to handle the harsh environments out at sea. Only once these tests have been passed, can the product can show the Shipwheel logo.
Copyright (C) 2021 Extinguisher Doctor Limited. London & Home Counties Fire Protection is a trading name of Extinguisher Doctor Limited

MED APPROVED
FIRE EXTINGUISHERS